Bathroom Contractor In Oakville
You're already living in your dream bathroom, you just don't know it yet!
If you are thinking of hiring a bathroom contractor for your bathroom renovation project, you've come to the right place. We take remendous pride in our work and focus on providing a exceptional customer service to our clients. We take steps to maintain a close communication with our clients so that as we go through our tried and tested bathroom renovation process. 
Work with us to create a bathroom design plan. Sit Back. We'll Handle The Rest.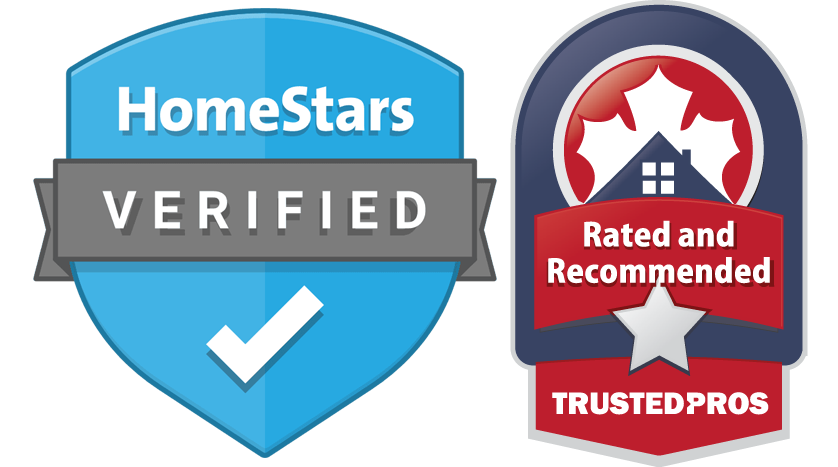 Bathroom Renovation Services
Our Specialty Bath Reno Services
OUR 5 STAGE
CONSTRUCTION 
PROCESS
STAGE 1

We set up our disposal bin

We put down protective shields on all areas that may be affected by renovations.

We complete the entire demolition and remove everything necessary.
STAGE 2

We take care of anything to do with plumbing.

If we are instead creating a shower stall, we complete the frame for it, pre-slope the floor, install the shower liner and the complete the final slope.

Finish drywall installation and complete the plaster coats.
STAGE 3

We waterproof your shower area

We install all your tiles
STAGE 4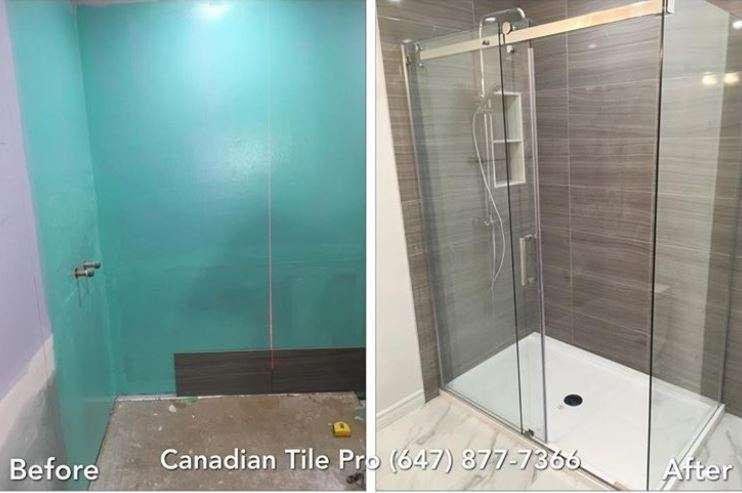 We complete all grouting that needs to be done.

We install your glass enclosure.

We paint the walls in your bathroom.

We remove all garbage left behind.
STAGE 5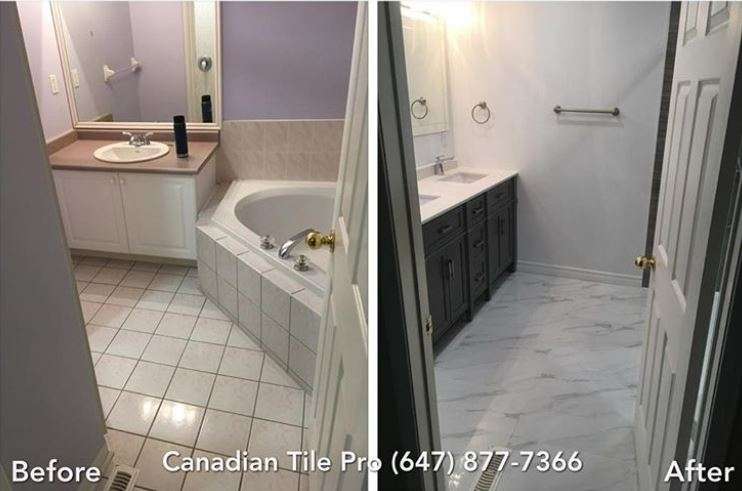 Vanity installation.

Installation of all faucets.

Installation of mirror, light fixtures, towel bar, and toilet paper holders.

All caulking and silicone installation.

C

lean up!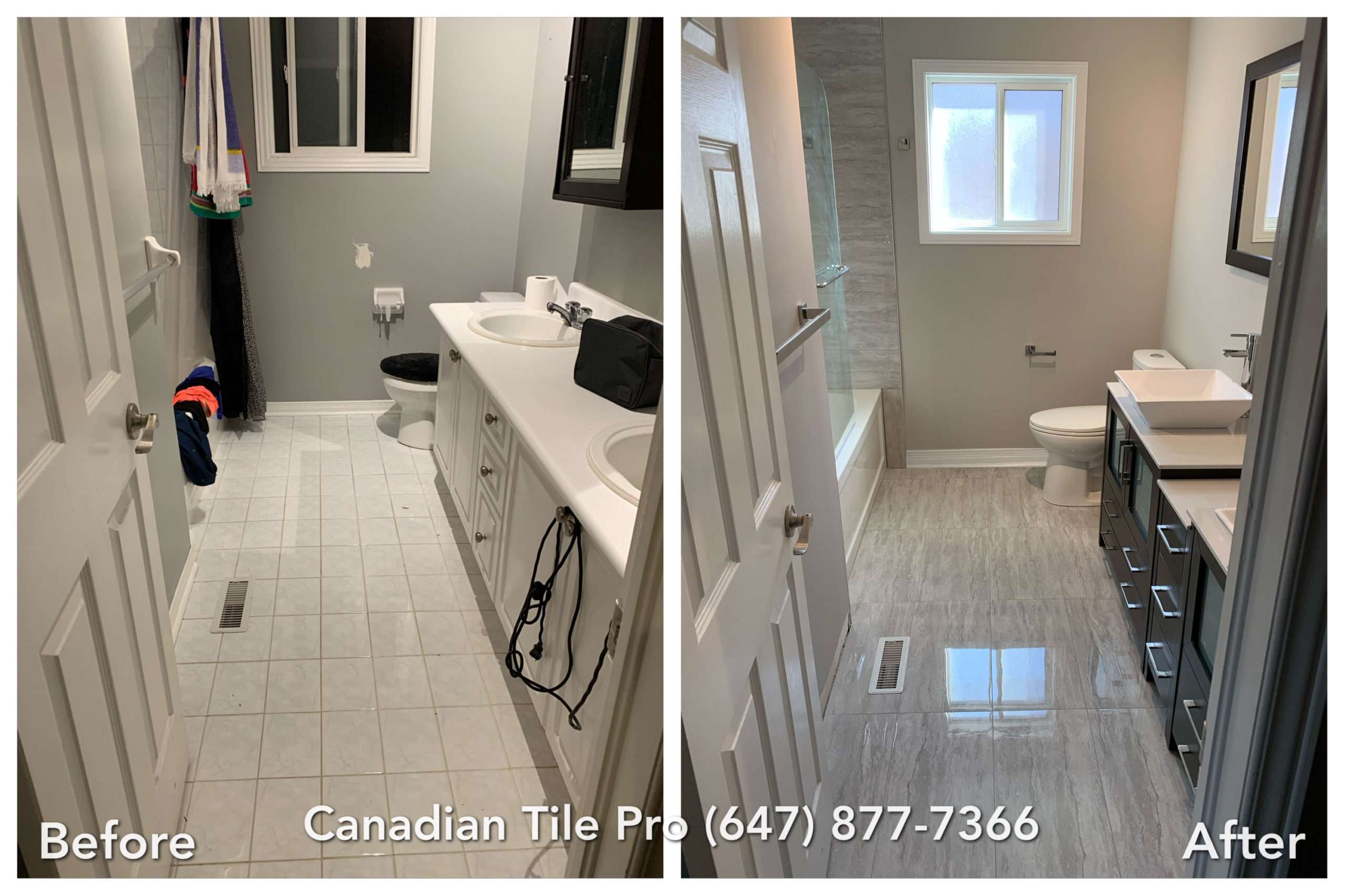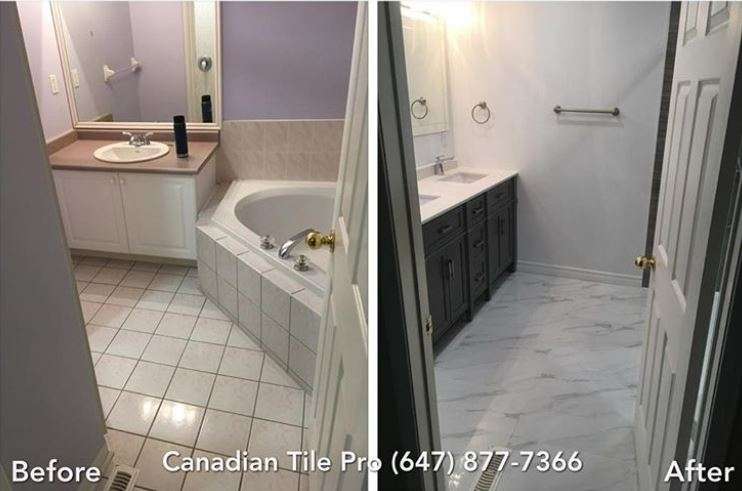 Sol Farahmand is an A+ Contractor. This Canadian Tile Pros personality, craftsmanship, and critical thinking skills are going to take this company all the way. Don't miss your chance to get on his schedule.
Sohil did a fantastic job tiling the floors in my kitchen and bathroom as well as my shower walls. I was particularly impressed with how he handled the uneven floors in my condo and would recommend him to anyone planning a renovation.
Sol went above and beyond the regular scope of work, we had a very challenging job with an uneven floor, he took the time to get it right consulting with us as homeowners along the way. We couldn't be happier with the results of our new bathroom and shower. Thank you Sohil
231 Oak Park Blvd suite 301
Oakville, ON
L6H 7S8